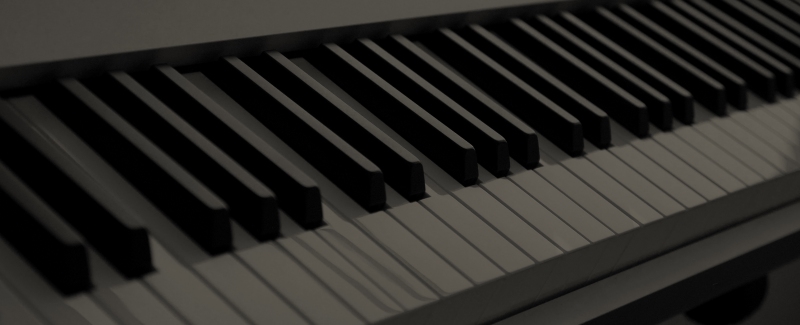 eConcerto
eConcerto follows what you are playing,
so you don't need to think about
turning the page.
The idea behind eConcerto is to provide assistance with learning ensemble works, such as a piano concerto. Sometimes, it is handy to play alongside other instruments to get a greater understanding of counterpoint, or to fill in the gaps between piano passages and therefore provide a definite cue.
Playing alongside a sound recording may not be enough - especially if:
You're not very familiar with the piece and need to slow down;
You don't have a point of reference for the expected tempo in your solo passages; or
Your sense of rubato is different to that of the recording.
What eConcerto aims to provide, is the flexibility of timing according to what you are playing. Instead of you changing to fit immovable cues, eConcerto synchronises the playback to fit your tempo.
Since eConcerto displays the synchronised sheet music on-screen, you won't need to think about turning physical pages, either.
The Apps
eConcerto is being developed for Windows-based tablets and 2-in-1 PCs with a 12" screen or larger, so you can read sheet music comfortably.
There will be three editions of eConcerto:
eConcerto Audition
If you wish to try out eConcerto on your combination of device and MIDI-compatible instrument, this basic free app is for you.
eConcerto Performance
This is the main app that you use for rehearsing and performing from the displayed sheet music.
eConcerto Genesis
If you're into composing or arranging music, this is the app for you. eConcerto Genesis will allow you to create sheet music to use in eConcerto Performance.
In Development
Currently, the eConcerto apps are in development and therefore unavailable in the Microsoft Store. This site will be updated when that changes.
In the meantime, any interim updates may be posted on Tech & Arts.